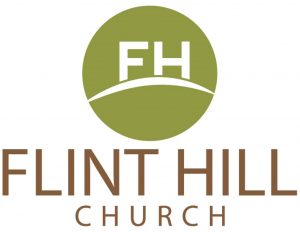 Since I and Flint Hill departed from the United Methodist Church, there has been much mis-information spread throughout social media and within the community regarding our reasonings.  I have seen and read that I and Flint Hill "do not want homosexuals in the church," and that Flint Hill and I "exclude people for being gay, black, whatever.  This is nothing but a untruth and there is nothing farther from the truth.
So, I wanted to address the reasons I (and Flint Hill) have chosen not to remain in the UMC. Many people would like for everyone to believe that this schism is only about homosexuality, but IT IS NOT.  Homosexuality is a symptom of a greater problem. Please hear me, I want to say to everyone that there is not ONE reason for me or Flint Hill leaving the UMC, there are multiple reasons that touch on the very foundations of who I am as a person, a Christian and a Minister of the Gospel.  I can no longer with integrity stay in a denomination that does not believe what I believe.  I can no longer stand in the pulpit every Sunday and preach a Gospel that does not align with the denomination that ordained me.  Flint Hill can no longer be a congregation of a denomination in which they have such differences in theology.  After 54 years, I can no longer be a part of the only denomination I have ever been a member because I hold true to faith tenets that are diametrically opposed to that of the UMC.  In short, my faith is too important for me to be a part of a denomination that no longer reflects my faith.
Please allow me to clear the air and share with you the reasons for my decision.  I understand that we may not agree on many things, and I'm not trying to change your mind about things that you believe.  I just think it is important to have all the facts so that no one is mis-represented.  I stand for what I stand for and make no apologies.  If we have different thoughts on theology, that's okay.  We can still love each other and share the accurate facts.
We are divided over the Bible

I believe the Bible is the Word of God. It is the way God has called us to live our lives to escape from the chains of sin and to become sanctified in the image of Jesus Christ.
I believe the Bible is the living Word of God and is applicable today as it was when it was written. It is the foundation of my faith and I stand upon it.
There are things written in the Bible that I don't necessarily like because they step on my toes.However, they are in the Bible, and I cannot and will not change nor place any less emphasis on them.
Many pastors and bishops in the UM church have widely variant views on the authority of Scripture. I once had a cabin counselor (who is now an ordained elder in the UMC) telling his JR. High campers "the Old Testament was not really true; it was just a bunch of good stories."  As Camp Director, I sent him home. I believe that Adam and Eve were created in the image of God and placed in the Garden of Eden.  I believe Moses brought plagues to Egypt and he split the Red Sea.  I believe Sadrach, Meshach and Abednego were tossed into a fiery furnace and were not burned.  I believe Jonah was in the belly of a giant fish for three days.  I believe Nehemiah rebuilt the walls of Jerusalem. I stand firm on the Old Testament.
At General Conference, a pastor from Iowa was asked, "how he could argue for a position that contradicted the Scriptures, he stated, 'We don't go back to the Bible for the last word on anything.'"
UM Pastor Tom Griffith, "Now it is our turn to get honest. Although the creeds of our denomination pay lip service to the idea that scripture is "authoritative" and "sufficient for faith and practice," many of us have moved far beyond that notion in our own theological thinking.We are only deceiving ourselves – and lying to our evangelical brothers and sisters – when we deny the shift we have made …. We have moved far beyond the idea that the Bible is exclusively normative and literally authoritative for our faith. To my thinking, that is good! What is bad is that we have tried to con ourselves and others by saying, "we haven't changed our position."
Adam Hamilton, Pastor of one of the largest UM Churches in the nation states in his book about three buckets when reading Scripture:

Bucket 1: Scriptures that express God's heart, character and timeless will for human beings.
Bucket 2: Scriptures that expressed God's will in a particular time but are no longer binding.
Bucket 3: Scriptures that never fully expressed the heart, character or will of God.
MY QUESTION — Who decides what scriptures go into which bucket?
One of our Bishops, Ken Carter from Florida states, "While I believe in our traditional orthodox faith rooted in the Scriptures, I also believe that we have to adapt our doctrine and our Scriptures to changing life experiences that people have.

Who gives us the authority to change the Word of God to our changing life experiences??For me, the Word of God is the Word of God. We can't pick and choose.  It's all relevant.
2. We are divided over Jesus
There are pastors in our conference who do not believe that Jesus was fully human and fully divine.
There are many in the UMC who do not believe that Jesus was born of a virgin.
Bishop Oliveto states about Jesus, "Like you and me, he didn't have his life figured out. He was still growing, maturing, putting the pieces together about who he was and what he was supposed to do. We might think of him as the Rock of Ages, but he was more like a hunk of clay, forming and reforming himself in relation to God." And then she warns us, "too many folks want to make an idol out of him."
Jesus was fully divine and fully human. "In the beginning was the Word and the Word was with God, and the Word was God.  He was with God in the Beginning.  Through Him all things were made; without Him nothing was made that has been made." John 1:1-3.  Jesus knew His purpose, which was to be a living sacrifice to atone for the sins of humanity.
I believe Jesus is the only way to the Father. He said so, "I am the way, the truth and the life, no one comes to the Father except through Me." John 14:6. NOTHING BUT JESUS will bring humanity to the Father.  No Buddha, Mohammed, Santa Claus or anything else.  Jesus said it, I believe it.
We are divided over sexuality

Yes, we do disagree over sexuality.
The Bible states in the Old Testament and the New Testament that homosexuality is a sin.(Genesis 19:1-13; Leviticus 18:22; 20:13; Romans 1:26-27; 1 Corinthians 6:9; 1 Timothy 1:10).
The Bible also states that "for all have sinned and fall short of the glory of God, and all are justified freely by his grace through the redemption that came by Christ Jesus." Romans 3:23-24
I don't believe homosexuality is any worse of a sin than adultery, not being celibate in singleness, crime, sexual abuse, spouse abuse, murder, racial discrimination. (Which are all listed as chargeable offenses in the UMC Discipline Paragraph 2702). No worse but all sins according to the Bible.
Like it, don't like it…the Bible states homosexuality is a sin. Us not wanting it to be a sin doesn't change what the Bible says.
If we tell people, it is not a sin, then we rob them of the opportunity of repentance and receiving the grace of Jesus. Remember, to be forgiven, we must acknowledge our own sinfulness.  If we are without sin, there is no need for Jesus.  I believe we are all broken and all in need of Jesus.
I WILL ALWAYS WELCOME AND RECEIVE HOMOSEXUAL AND OTHER TYPES OF SINNERS INTO THE CHURCH. The church is the place for sinners.  I WILL NEVER TELL SOMEONE THAT A SIN DESCRIBED IN THE BIBLE IS NOT A SIN. BUT I WILL LOVE THEM.
I have NEVER said nor will I ever say that I would perform a homosexual marriage in a United Methodist Church (or now the GMC) for one of my children. I entered a covenant to stand on the Scriptures of God and follow the UM Discipline as a UM Pastor.  I have said that if one of my children were homosexual and wanted me to perform their wedding, I would have to do some great soul searching.  I have also followed that up by saying in order to do that I would turn in my clergy orders to the UMC because it is not allowed, and I made a covenant with God and the Church.
The UMC is in a state of chaos and anarchy at this time with no clear path forward.

The issue of sexuality has been discussed each General Conference since 1972 so this is not a new topic. General Conference is the entity within the UMC which sets the doctrine and discipline of the church. Each General Conference, there has been an attempt to change the Discipline regarding human sexuality.  This has always failed at General Conference. A special called 2019 General Conference focused completely on this issue and once again, the current Discipline regarding homosexuality was upheld stating, "homosexuality is incompatible with Christian teaching…". Immediately at General Conference there was chaos and disorder by the progressives.
The UMC has now elected 2 openly homosexual Bishops in direct defiance of the UMC Discipline. According to the Discipline, these to Bishops do not meet the requirements to be clergy much less Bishops.
The highest court in the UMC, The Judicial Council, ruled (6-3) on April 28, 2017 that her lesbian status was in violation of the church's policies governed by the Book of Discipline. However, there is no accountability, and these Bishops retain their positions.
So, now our book of order and law is not being upheld, there is no recourse nor accountability for those who flagrantly break covenant and there is more and more open defiance, it was time for me to turn in my clergy orders.
Flint Hill conducted at least 6 listening sessions to educate ourselves with positions from differing sides.  We also had several "Family Meetings" to discuss these issues. All of our membership were notified, and notification of these events were spread throughout our community with multiple other churches attending.  I regret  if you did not avail yourself to attending any of these to become educated on all the issues.  We may not have found common ground but would have been able to hear each side.
I hope this provides you with my factual reasons for leaving the UMC.  I would love to sit down and talk to you regarding any of these issues.  Most of all, I pray that we can love each other and remain friends despite our differences on these topics.
In Grace,
John Hill